Enrollment: (312) 614-1360 | Guest Services: (312) 548-7588
1225 South Halsted Street Chicago, ILLINOIS 60607 | FAFSA Code - E02119
Next Start Dates: April 6th (Part Time Evening) / April 7th (Full Time Day)

Download Our Course Catalog Here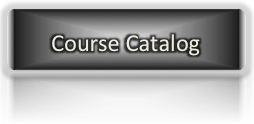 Your Dream, Your Future!

Are you creative, clever, stylish, and fun? Are you eager to live a life where your dreams can come true? Come in today and find out how we can help you tap into your talent.

Giving Back

At Paul Mitchell The School Chicago we believe that giving back is the rent we pay for our space on this earth. Please join us for a calendar of events supporting 12 charitiies!

Social Media & Reviews

Our Future Professionals represent every size, age, color, lifestyle, belief, and nonbelief, and we think that's incredible.See our Facebook Page for the latest happenings!

Who Are We?

Want to know what it's like inside our schools? Want to know how we help our Future Professionals grow? Want to know who we are and what we do? Check out our

blog

!