Next Start Dates: June 9th (Full Time Day) & July 6th (Part Time Evening)

Download Our Course Catalog Here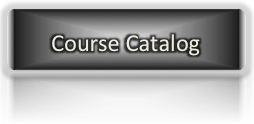 Your Dream, Your Future!

Are you creative, clever, stylish, and fun? Are you eager to live a life where your dreams can come true? Come in today and find out how we can help you tap into your talent.

Giving Back

Each year, students and staff from the 100+ Paul Mitchell cosmetology schools raise money and awareness for selected charities. Raising $5­–$10 at a time with grassroots activities like cut-a-thons, hair shows, and car washes, we've raised over $13.4 million in 11 years, including $2.1 million in 2014!

Social Media & Reviews

Our Future Professionals represent every size, age, color, lifestyle, belief, and nonbelief, and we think that's incredible.See our Facebook Page for the latest happenings!

Who Are We?

Want to know what it's like inside our schools? Want to know how we help our Future Professionals grow? Want to know who we are and what we do? Check out our

blog

!